With

startup companies, we believe the "why" is essential to communicate both internally and externally for all to see. It's the fuel that drives the company to define their mission and the goal it has set to accomplish. BreakerOne9 is a new company with a new mission and concept that was established for one reason….to serve the American Truck Driver.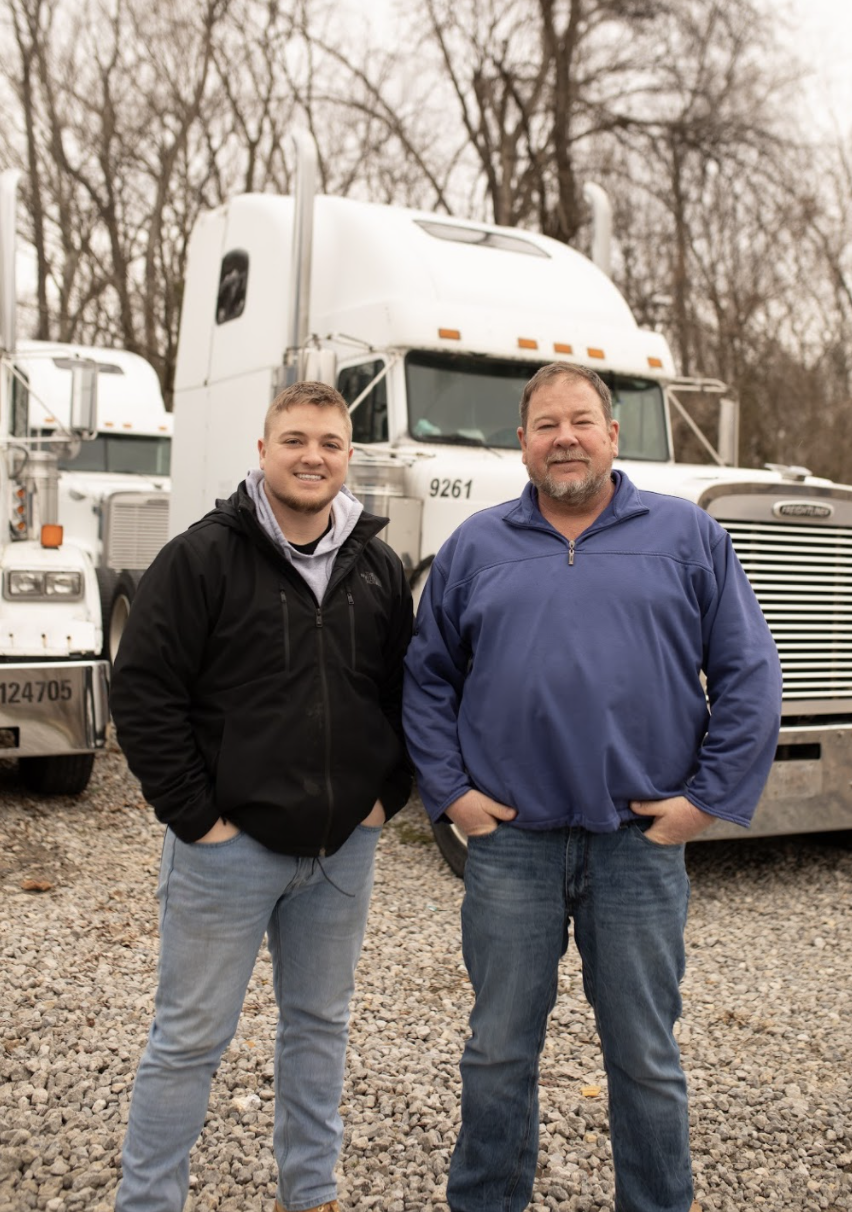 "BreakerOne9 is a tribute to my father and for all the professional drivers out there kicking ass!"
In late 2019, I was on a run with my Dad and we were discussing gift ideas for the upcoming holiday season to give to our drivers. I wanted to do something different than the typical gift card or company gift basket that we usally do, so we  began bouncing ideas off each other for ways to give back. Our discussion led to a conversation on the lack of services provided to drivers and how the industry just felt a bit neglected all together. I wanted to change that...

 2 weeks later, BreakerOne9 was born. I went to work on building a company totally dedicted to serve drivers everywhere. We started our mission in late November 2019 to improve the lifestyle,  bring respect back to the industry, and re-strengthen the bond drivers share out on the road by providing an industry first service focused to improve the culture for current and future drivers.
Hello! I'm Andrew and I'm the VP of BreakerOne9. I never would have thought I'd be so heavily invloved in the transportation industry like I am today. Originally, I went to school to enter the healthcare sector, and had planned for that to be my career path. That was until my long time friend, David, convinced me to come work with him in his family business. With a bit of safety in my background, I was tasked to take on the role as Safety Manager for the company. In this role, I met with drivers regulalry, held discussions with them everyday & really had a first hand look into their lifestyle on the road. That's where I began to develope a passion and respect for these drivers and the entire industry. A few months in, on a Tuesday afternoon, David asked to meet up at a local coffee shop where he started to paint the picture of this new startup he had been working on. Before I knew it, we'd sat in that coffee shop for 4 hours bouncing ideas and writing our vision and mission to launch BreakerOne9. Since that moment, we have been students to the industry and dedicated to our mission to serve drivers everywhere.
Morgan Camp
Marketing & Communications 
Hello! I'm a recent grad from Marshall University with a degree in Advertising and Marketing. Going into my education, I knew I wanted to make a difference in small business and feel like I was doing more than just creating ads. I never thought that I would be working within the trucking industry with my degree, but I am so happy I am. Not only do I get to grow with a small business, I get to give back to a community of truckers that are always giving. My dad has been driving for 22 years and it feels awesome to be able to work to improve the lifestyle for people like him. Have questions about partnering/influencing with us? Contact me!